BLACK CAT WHITE CAT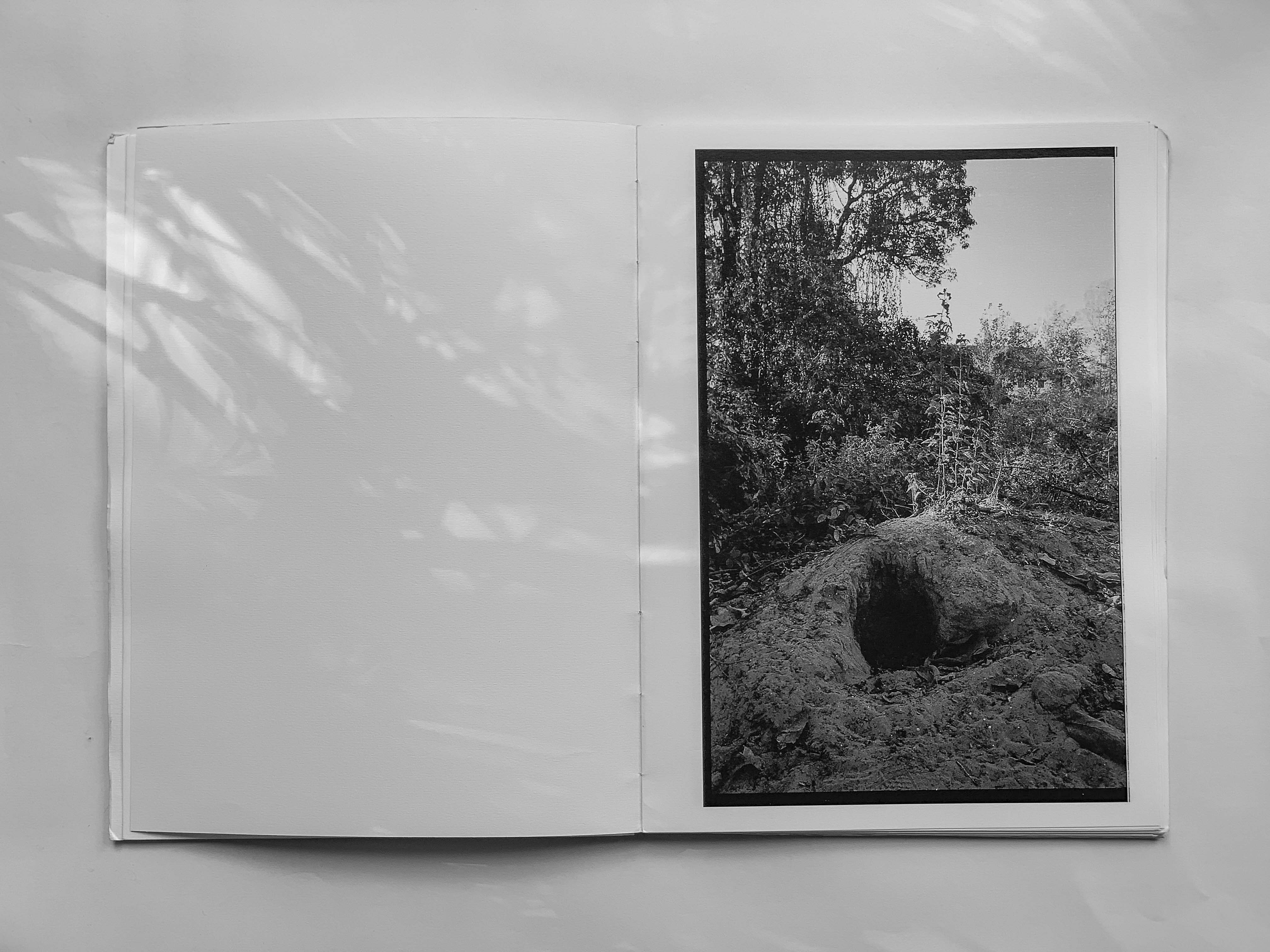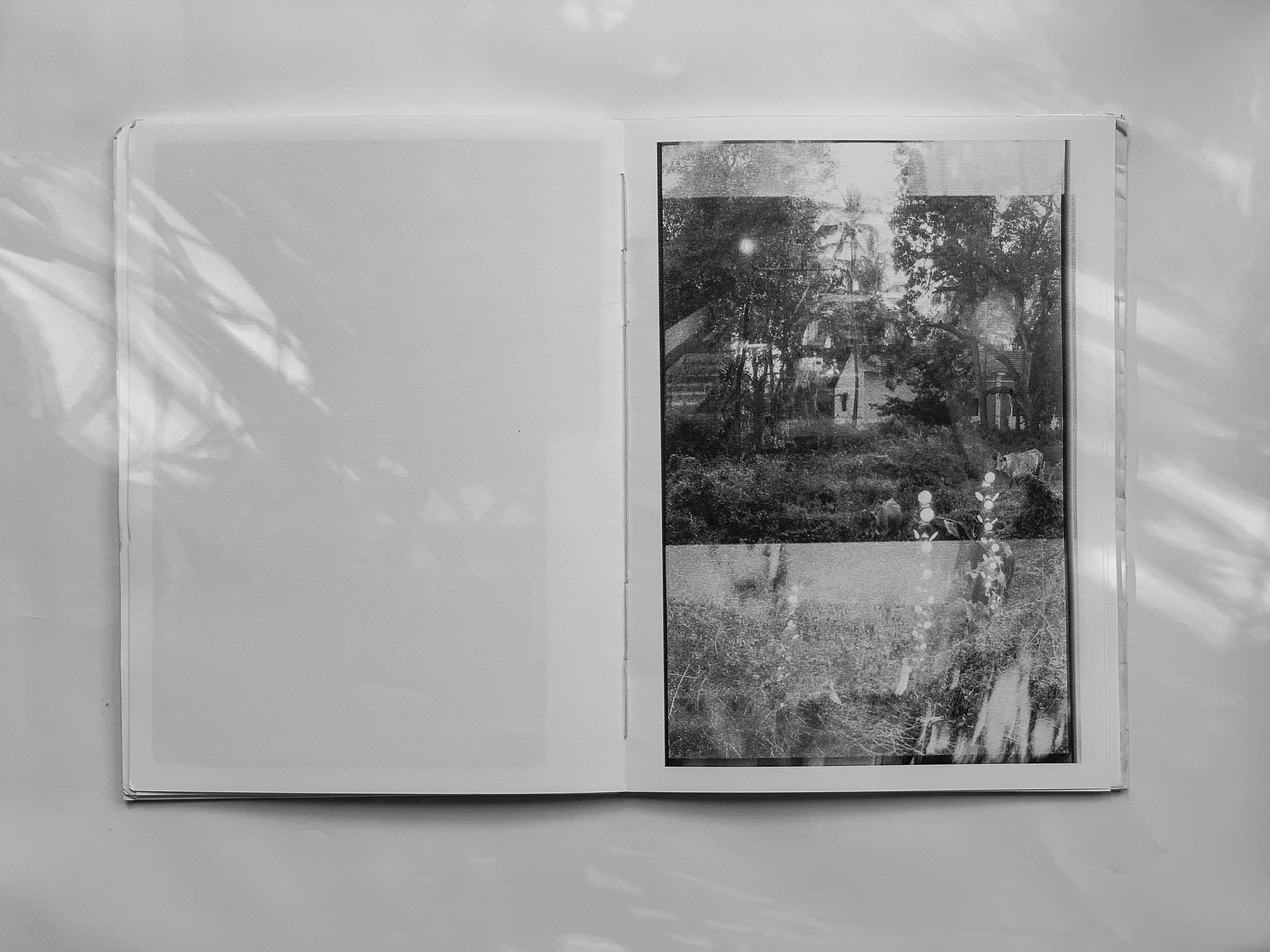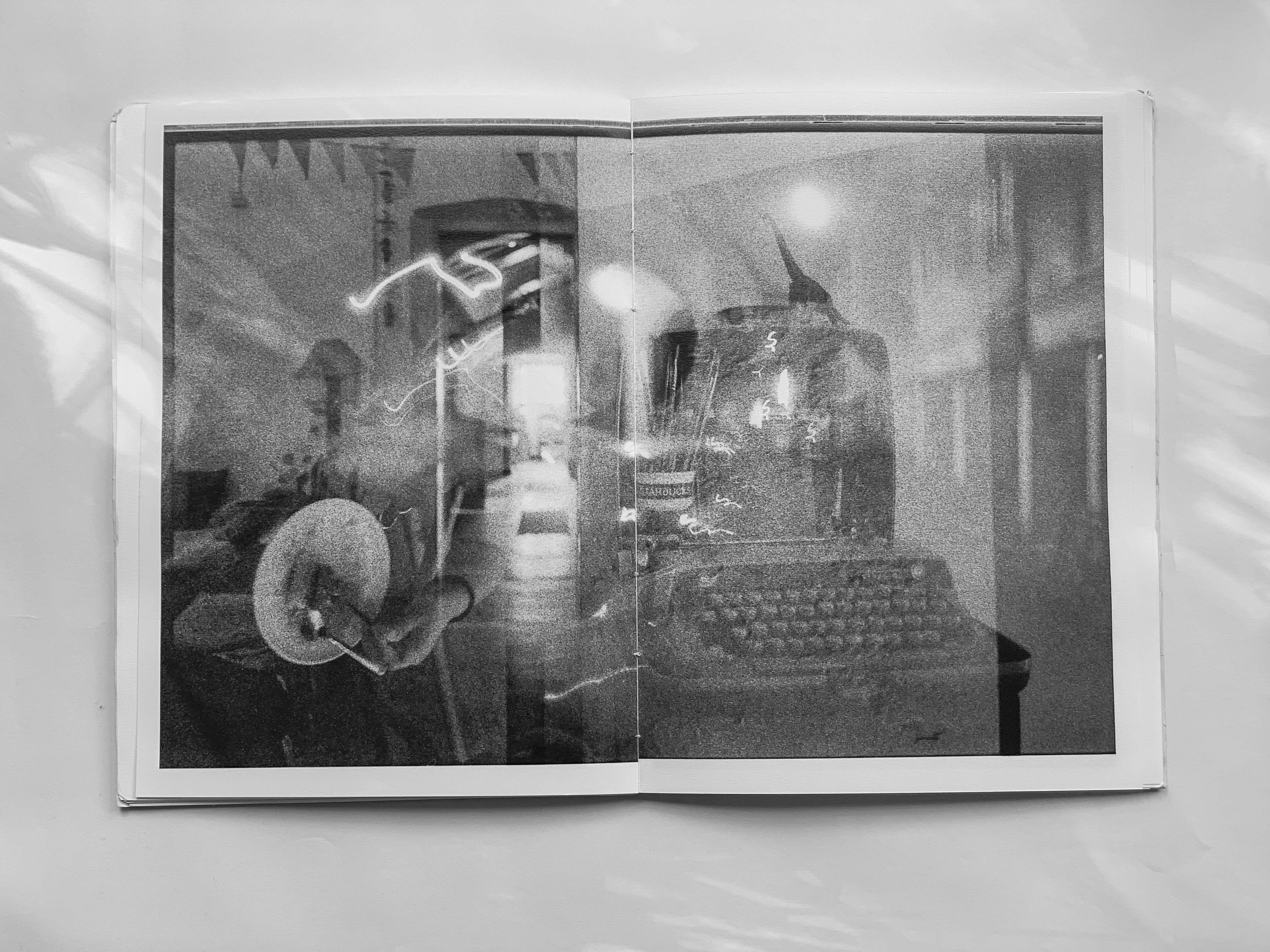 hand bound coptic stitch dummy, 14"x 11"


BLACK CAT WHITE CAT is a peephole into a dream, the active recording of which I do not remember. A few days spent in a house in the middle of a village; the documentation of this time found on a few rolls of film from approximately four years ago.



It is an attempt at touching the trace warmth of memories fleeing fast into the ether from a space unanchored by time.



Black Cat White Cat is a work in progress artist's book that reads as a surreal monochrome hallucination, pivoted by symbols of multiplicity, expressed in the 'accidental' multi-layered exposure of film negatives, the feline view point of temporary apparitions, relationships, encounters and connections between permanent and the intangible.